Pick Your Potatoes Wisely
Potatoes are such a versatile food source. There are so many ways to use them such as scalloped, scalloped with ham, mashed, mashed with sour cream and bacon and chives, potato salad, creamy potato soup, baked potatoes, loaded baked, wedges with dip, camp style in foil wrap and so many more ways
As you know, there are many different kinds of potatoes to choose from these days, and it can be confusing what to use each different kind for.  Today we're only discussing mashed potatoes.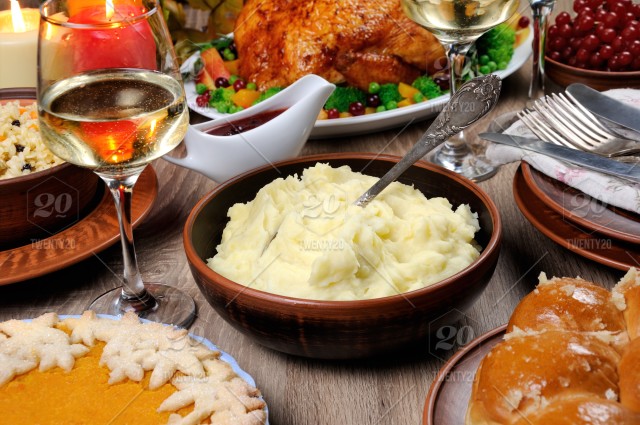 I personally prefer super fluffy mashed potatoes, so for me, I choose starchy russets.  You may prefer a creamier consistency, so for these you might want to choose yukon Golds or if you prefer a chunkier style, you would probably prefer a waxy red bliss.
How To Cook Your Potatoes
To make sure your potatoes cook evenly,dice them into small chunks about an inch square.  Place diced potatoes into the appropriate size pot, cover with cold water and about a teaspoon of salt.  bring to a boil, then lower heat to a simmer.  cook until fork tender, about twenty minutes.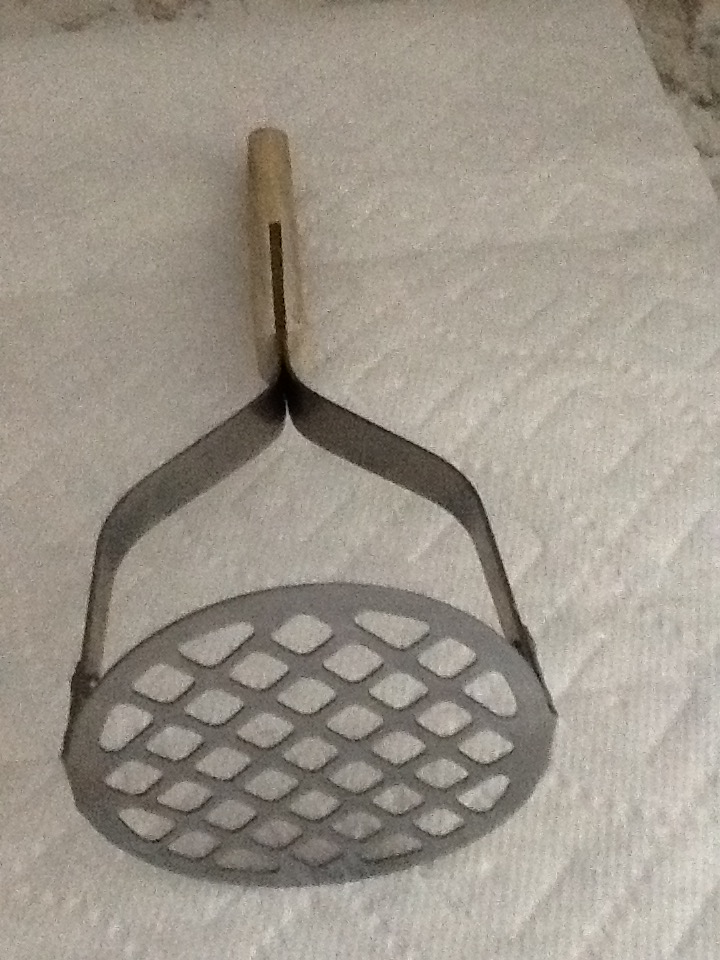 Mashing Your Potatoes
The best way to mash your potatoes is with a ricer or potato masher.  Don't over-work your potatoes.   The more you work them the more starch you release, leading to a gluey result.  The pro's tool of choice is a ricer but a potato masher is also fine.  Never, ever use blenders, mixers or food processors.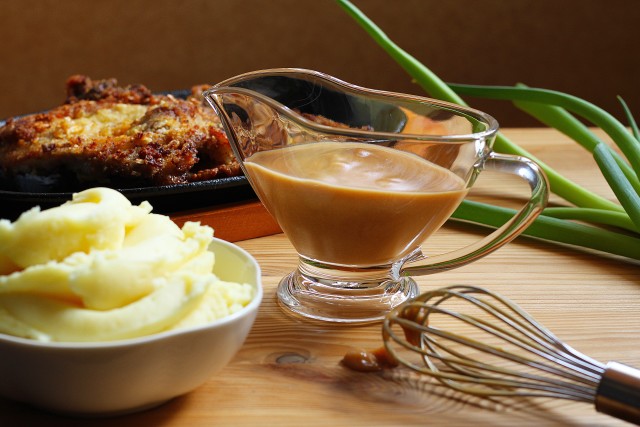 Want Gravy with your Mashed Potatoes
You don't need any fancy tools or fat separators.  All you need to do is take a spoon and skim off as much of the fat as you can easily do and leave the rest.  Fat is flavorful, so if you don't get it all, no worries.  It'll be better gravy.
Secret Formula: Gravy's Golden Rule
1/2 cup butter
1/2 cup flour
8 cups total liquid  (meat drippings and or broth)
Melt butter in sauce pan, stir in the flour and continue stirring until it turns light golden brown and has a nutty smell.  Slowly whisk in the drippings and broth.  Season with salt and pepper.