Getting Started: A Work At Home Business

Getting Started
Are you fed up with fighting traffic, leaving your kids at daycare all day, never having any time for fun and relaxation.  Well you are not alone.
Thousands are turning to the internet every day to find a way out of the rat race.  It can be done but it requires planning and research.
When I started out it was scary.  I have  absolutely no tech skills which didn't help.  That's why I'm here.  I have been so blessed and I want to pay
it forward.  If you really want to start a work at home online business, I can help.
Choosing Your Niche
What is your passion, your interest in life; what would you love to do if only you had the time and or money.  This is how you choose your niche.
When you start your online business you will need a website.  Your niche is what your website will be about.
You see, you choose a niche that you love to talk about.  You go on your website and write about your niche.  When someone does a google search
on that subject, google sends them to the website that they think is most appropriate.
Your niche can be about anything.  It could be about health, fitness, travel, cats, dogs, jewelry, fishing or anything you want.  The important thing
is that it needs to be something that you can write about for as long as you have your website  You can write about updates on the subject or newer
and better.  You just have to keep it fresh.
Choosing Your Domain
When you choose your domain keep in mind that it should be relative to the niche.  Once you have your niche chosen, the domain is usually easy
enough to choose.
A few tips though, to consider.  Keep it as short and simple as possible, select a dot com if possible instead of a dot org or the like, and keep in
mind that your domain will be your brand.  It should be something people will be able to remember as they may not always be able to copy and
paste.
If you want to learn more about how this all works, go here for some free training and a free website.
Building Your Website
Ok, you've got your niche and your domain.  Now you're ready to build your website but first you need a web host.  that will be where on the world wide web that your website lives.  My all time, over the top, recommendation for web hosting is Wealthy Affiliate.  I have many reasons why I recommend Wealthy Affiliate for web hosting.  I'll list a few below.
The outstanding training
The support is above and beyond great
Access to the co-owners ( Kyle and Carson)
Free SSL  (secure sights)
A community of thousands available to help 24/7
Live chat 24/7  where you can get help when needed
WordPress easy install platform
You can literally have your website up and running in 5 minutes or less.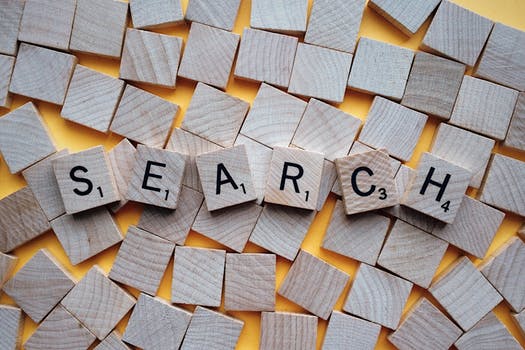 Getting Traffic
Now that you have your website up and running you need to have some visitors come.  This is where the writing comes in so the search engines
can find you.  It's recommended that you should write something at least a couple of times a week but the more the better.  The more you write
the greater the chances Google will find you and send people to your website.There's a lot more to it than that but for now I'm giving you the short
version.
You'll learn how to optimize your website (called SEO) for search engines as well but that's another lesson.  Social media comes into the works as
well for bringing people to your website.
I know it sounds like a lot but you really do get the hang of it quickly.
Types Of Work At Home Jobs
The number of things you can do to work at home is endless.  I' name a few below.
write and sell your own ebooks
Social Media Assistant
Build and sell websites
Content writing
Affiliate Marketing
I, of course, always recommend affiliate Marketing because it is by far the most lucrative.  You can represent many, many different affiliate
programs at the same time.  Once you are getting traffic to your website it sorta becomes passive income.  There is very little work to be done and
you can do this from anywhere in the world as long as you have a computer and an internet connection.
Another great thing about working from home online is you can set your own hours, there's no boss looking over your shoulders and you can take
the day off when you need to.  The thing is you usually work harder that ever, not because you have to but because you love it so much that you
want to.  Your job is your baby when you work from home.  Life just gets better, you take so much pride in your business.
In my next blog we'll talk about Search engine Optimization.
Thank you for stopping by and checking out my blog posts.